Sorry I am a little late. I had a hair appointment that ran long. I want to thank everyone that contributed a book this week and I do so hope that you will join me again. Who knows, I may have more books up my sleeve to give out! So, without further ado....here is the random integer generator.
Random Integer Generator
Here are your random numbers:
4
Timestamp: 2009-01-31 21:52:21 UTC
Now before you go looking to see who that is, I have another "happy"!
Babybug
has also offered $4 off a subscription for all you non-winners. So if you didn't win, email me and I will give you the offer code.
Congratulations! The winner of my Literacy Thursday Give-Away is Allison at a
Slice of Heaven
.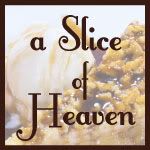 Allison, send me an email with your address, as well as your children's birthdays. We just got our February issue in the mail and I can't wait to share it with Kendrick. I hope you enjoy it as much as we do.
Thank you again to
Babybug
for generously donating a subscription!