Yesterday as Cavett was perusing through the Pottery Barn Kids catalog, he said to me, "I want a computer of my very own. That way I can write my blog." I stopped in my tracks and thought, "Oh, no! What have I done?? Am I spending too much time at the computer?" Then I reassured myself, "No, I am teaching him to write and express himself." So, I decided what better way is to create a blog for Cavett to use. I am also giving him our old camera to capture photos. Maybe I will even give him writing prompts or photo scavenger hunts. This is a good thing.
So, please welcome the newest and probably youngest blogger at age 4, my eldest son, Cavett.
Click here
to take you to his blog!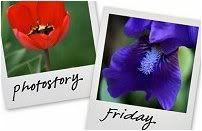 Hosted by Cecily and MamaGeek